Chief Keef is a Chicago rapper and actor. He rose to fame with his songs "I Don't Like" and "Love Sosa."
Chief Keef, born Keith Cozart, is an American rapper. He was raised in Chicago and began his career in 2009. His debut album Finally Rich was released on November 13th, 2012.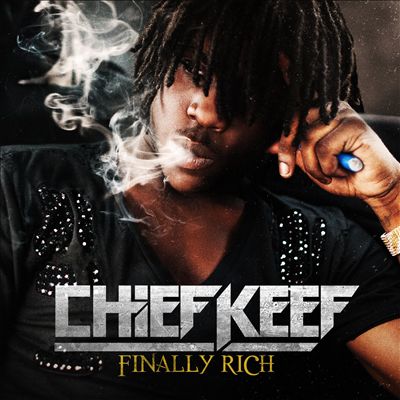 Chief Keef, a prominent player in the 2010s drill movement, draws inspiration from the Chicago streets, delivering harsh lyrics that often deal with inner-city stories of violence and narcotics. He began his career at the age of 16 with the street song "I Don't Like," and was a success in Chicago's high school circuit before signing with Interscope Records thanks to mixtapes and viral videos. Finally Rich, his formal debut from 2012, was a success, reaching the Top 30 on the Billboard 200. Following two albums in 2015, a productive Keef released a slew of mixtapes in 2017 and 2018, with titles including Two Zero One Seven, Thot Breaker, and Mansion Musick. He concentrated on a recurrent series called The GloFiles over the following several years, with the fourth volume published in 2020, after which he produced a series of collaboration singles.
Keef, who was born Keith Cozart in Chicago, made his debut in 2011 with "Bang," a slow-rolling, basic track that went down well with the kids of his hometown's South Side. Keef's label, Glory Boyz, released the mixtapes The Glory Road and Bang that year, but at the end of the year, the rapper was arrested for illegal use of a weapon after pointing a pistol at a police officer. Keef was serving his house detention term at his grandmother's house in early 2012, and his song "I Don't Like" had surpassed a million views on video-sharing sites. It attracted Kanye West's attention, and he created a remix of the song with Big Sean, Pusha T, and Jadakiss. Finally Rich, Keef's first album released by Interscope in late 2012, included the song. Guest performances included 50 Cent, Young Jeezy, and Rick Ross, with production by Young Chop and Mike Will Made-It. A video of Keef at a gun range prompted a parole violation inquiry that culminated in 2013 with a two-month term in a juvenile prison facility, just as the Chicago Police Department revealed the MC was being investigated in connection with a shooting murder.
Interscope dismissed the rapper a year later, and a scheduled performance featuring Keef beamed in as a hologram was postponed after the venue was pushed by Chicago's City Hall in early 2015, while the rapper was under house arrest owing to additional parole breaches. It didn't stop the MC from releasing music, however, as he released four mixtapes and two full-length albums in 2015: Bang 3 and Nobody 2. Two Zero One Seven was released on New Year's Day in 2017, while Thot Breaker, his fifth official full-length, was released the following summer. Later that year, he released Dedication, which featured Lil Yachty, A Boogie wit da Hoodie, and Tadoe, as well as D. Rich, StuntMan, Turbo, CBMix, and K.E. on the Track on production.
Keef continued his productive streak in 2018, releasing a dizzying flurry of mixtapes, including two installments of The Leek series and the first two sections of The GloFiles. In July, he released Mansion Musick, which featured Playboi Carti on "Uh Uh" and Tadoe on "Sky Say," before releasing The Cozart and Back from the Dead 3 at the end of the year. The Leek's seventh and eighth volumes were released the following year, just in time for his high-profile collaboration with trap producer Zaytoven, GloToven, which only included one guest, Lil Pump. Keef resumed his GloFiles series with hardly a break in his production, releasing the third volume in late 2019 and the fourth in 2020. Later that year, he released "Bang Bang," a collaboration with Mike WiLL Made-It, and in 2021, he released songs including "The Talk" and "New Bugatti," the latter of which featured Ski Mask the Slump God and DJ Scheme.
Chief Keef is a rapper from Chicago, Illinois. He has released three mixtapes and one album to date. Reference: chief keef real name.
Related Tags
chief keef first song
is chief keef from o block
how old was chief keef when he dropped love sosa
chief keef net worth
how old was chief keef in 2012