Idina Menzel is an American actress, singer, and songwriter. She has won two Tony Awards for her work on the Broadway musicals Wicked (2013) and If/Then (2014). She also had a recurring role as Elsa in the Disney Channel series Frozen (2013–2015), which earned her an Emmy Award nomination for Outstanding Voice-Over Performance.
Idina Menzel is an American singer, songwriter and actress. She has won four Grammy Awards and three Tony Awards. She was born in Manhattan on November 30, 1969 to Jewish parents who met at a refugee camp in Germany.
Tony Award winner Idina Menzel's bright, commanding soprano voice was recognized around the world for the Oscar-winning song "Let It Go," and she went on to star in Broadway's Rent (1996) and Wicked (2003) before expanding her screen resume with roles in the Rent film adaptation (2005), Glee (2010-2013), and the Disney animated films Frozen (2013) and Frozen II (2019). She is also a singer and songwriter who has had a parallel music career, releasing albums that span adult alternative, vocal, and current pop.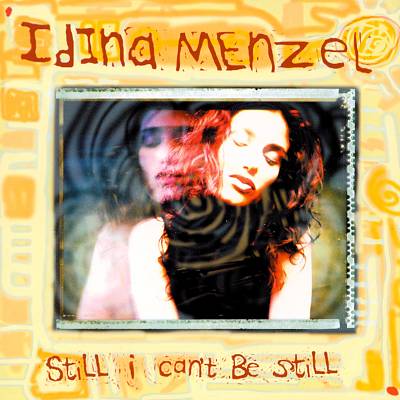 Idina Menzel was born and raised in Syosset, New York, where she began vocal training at the age of eight and subsequently found employment singing at weddings and bar mitzvahs while still in high school. She moved on to Tisch School of the Arts at New York University, where she earned a B.F.A. in Drama in 1993. In 1995, she had her big break when she was cast as Maureen in the rock musical Rent, which was her first professional theatrical role. The play, a remake of Puccini's opera La Bohème set in the 1990s rather than 1840s Paris, premiered on Broadway in April 1996 and went on to win four Tony Awards, including Best Musical. Menzel was nominated for a Tony Award in the category of Featured Actress. In July 1997, she departed the cast of Rent and released her debut solo album. Still I Can't Be Still, a collection of original adult alternative songs co-written with bassist Milton Davis, was published by Hollywood Records in 1998.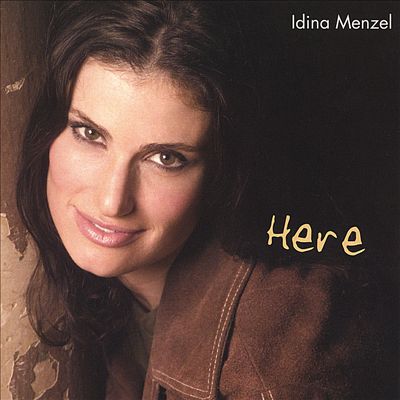 Menzel made her feature film debut with a minor part in Kissing Jessica Stein in 2001, while continuing to act in plays off-Broadway. She was subsequently cast in the main role of Elphaba opposite Kristen Chenoweth's Glinda in the Broadway musical Wicked. Wicked was nominated for eleven Tony Awards after its premiere at the Gershwin Theatre in October 2003; Menzel won the Tony for Best Leading Actress in a Musical in 2004. She followed up her debut with the EP Here, which she self-released the following year.
Menzel performed off-Broadway in Michael John LaChiusa's musical See What I Wanna See in 2005, then returned to the part of Elphaba in the West End premiere of Wicked at London's Apollo Victoria Theatre in 2006. The next year, she starred as Nancy Tremaine in the Disney live-action/animated picture Enchanted, and her first club success was a dance rendition of Wicked's "Defying Gravity." I Stand, her second solo full-length album, was released by Warner Bros. in 2008. She also performed in Benny Andersson and Björn Ulvaeus' Chess in Concert at the Royal Albert Hall that year, with Josh Groban, Adam Pascal from Rent, and others. Reprise released a cast CD in 2009. In 2010, Menzel released a self-titled EP on the same label, which included both studio and live recordings. She landed a recurring role as Shelby Corcoran on the popular musical comedy series Glee in 2010.
A 2011 performance with the Kitchener-Waterloo Symphony, led by Marvin Hamlisch, was recorded in Menzel's PBS program Live: Barefoot at the Symphony. Concord Records released a CD and DVD of the show after it aired in 2012. Menzel was cast as Elsa's speaking and singing voice in the Disney animated musical film Frozen in the meanwhile. After its release in late 2013, the film became a worldwide smash hit. The soaring "Let It Go," written by Kristen Anderson-Lopez and Robert Lopez and sung by Menzel, hit number five on the Billboard Hot 100. It went on to win an Academy Award for Best Original Song as well as a Grammy Award for Best Song Written for Visual Media.
Menzel followed up the winter-themed film musical with Holiday Wishes, a holiday CD. It was released in October 2014 by Warner Bros. Records and became her first Top 50 solo album, reaching number six on the Billboard 200. She then returned to Broadway in the main role of If/Then, a Tom Kitt-Brian Yorkey musical about a divorced woman seeking a new start in New York City. It garnered Menzel a Tony nomination for best lead actress in a musical for the second time.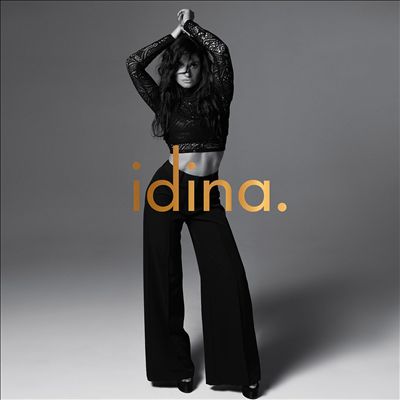 Menzel returned to the studio for her third studio album of original music, titled idina, while also playing Elsa in Disney shorts like 2015's Frozen Fever. When it was released in 2016, it debuted in the Billboard 200's Top 30. In early 2017, she and Nia Long starred in the Lifetime TV adaptation of Beaches, which aired on Lifetime. It was followed by a Warner Brothers album containing Menzel's performances. In 2018, Arts Music released idina: live, a two-disc set. The Billboard 200-charting Christmas: A Season of Love, which included guest appearances by Billy Porter, Josh Gad, Ariana Grande, and others, was released a year later. She released the EP A Season of Love: Songs for the Stage the following Christmas.
Idina Menzel is a singer and actress. She has been nominated for five Tony Awards, two Academy Awards, an Emmy Award, and a Grammy Award. Her songs have been featured in many films and television shows. Her albums include The New Classic and Holiday Wishes. Reference: idina menzel broadway.
Frequently Asked Questions
What is Idina Menzel most famous for?
Idina Menzel is most famous for her role as Elsa in the Disney movie, Frozen.
What did Idina Menzel Do Before frozen?
Idina Menzel was a professional singer and actress. She sang the song Let it Go in Frozen, which is her most famous song.
When did Idina Menzel get famous?
Idina Menzel became famous in 1993.
Related Tags
idina menzel rent
idina menzel tv shows
idina menzel net worth
why is idina menzel famous
when did idina menzel became famous